We want you to find a piece of jewelry that you can cherish for a lifetime. If you change your mind within 60 days of receiving the order, we will be happy to offer you a full refund or process an exchange.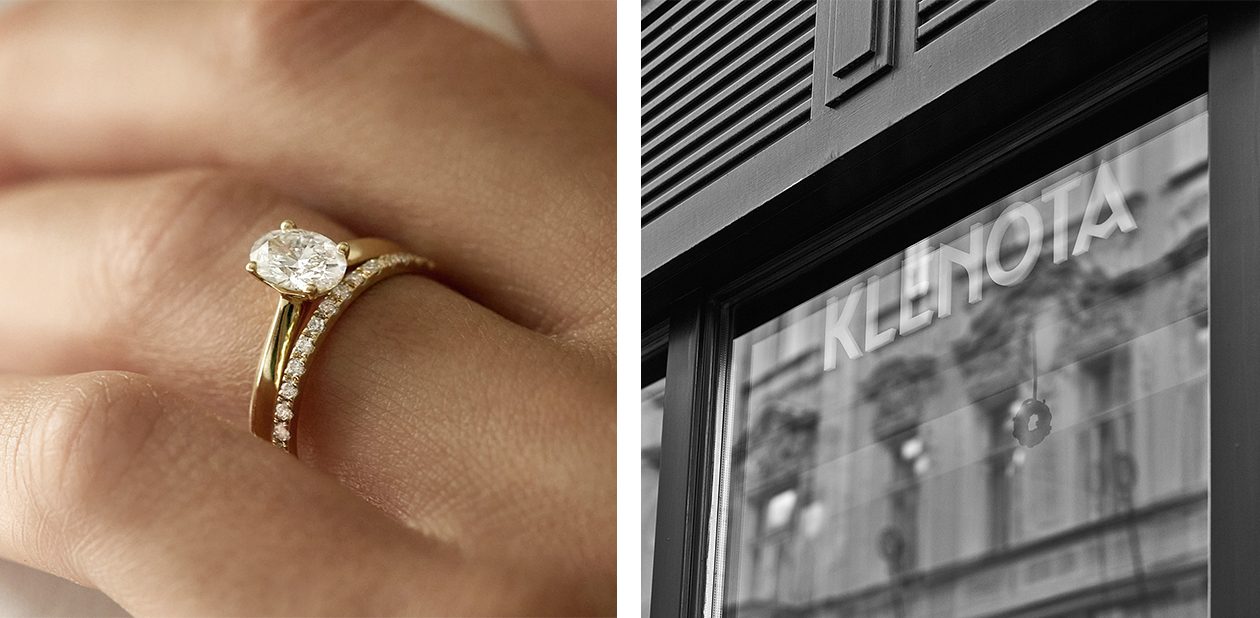 ---
Return policy
You can return or exchange unworn jewelry within 60 days of receiving it.
The jewelry must be returned with the original packaging (box), KLENOTA certificate and, if applicable, GIA, HRD or IGI international certificates.
Online orders can also be returned in-store at Bílkova 19, Prague 1.
We do not cover the return shipping costs and they are non-refundable.
Jewelry cannot be returned or exchanged if:
It was customized at your request – including engraving, non-standard ring sizes and any other modification to the original design. You will be informed of our policy for customized jewelry in advance. Find out more on our Customized jewelry page.
It is not in its original condition and has been worn, damaged, broken or otherwise devalued.
It was altered in any way by another goldsmith.
---
How to return or exchange jewelry
Fill out the return form.
Include the following items in your package:
  -   the jewelry in the original packaging (box)
  -   the KLENOTA Certificate of Authenticity
  -   if applicable, any international certificates (from GIA, IGI, or HRD)
  -   the return form
Send the parcel to:

KLENOTA Company
444 Alaska Avenue
Suite #AZL538
Torrance, CA 90503
USA
 Do not send the package as 'cash on delivery': we are not obligated to accept the package.
---
Refunds
Your refund will be processed within 14 business days from the time we receive the jewelry. Once processed, you will receive a confirmation email. The funds will be returned via the same method you used for payment. Please note it may take a few additional days for the funds to appear in your bank due to it being an international bank transfer.
We are not obligated to initiate the refund process until the goods have been returned to us.