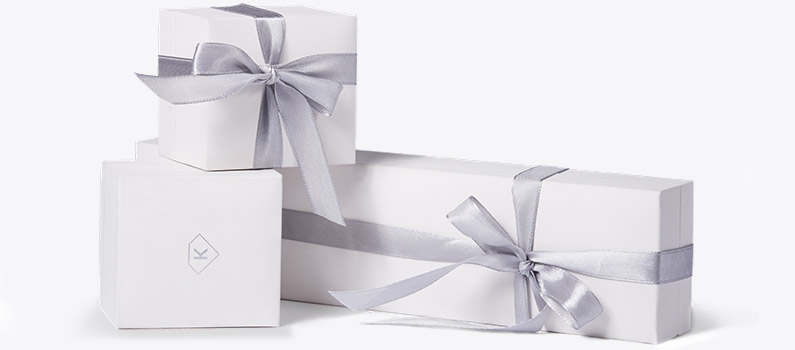 Production time
We do carry a range of in-stock jewellery that is ready to be shipped. However most of our jewellery is made to order and requires about 3 weeks to make. If you need the jewellery by a certain date, please inform us of this in the note section at the end of your order and we will do our very best to accommodate your request.
Shipping to the United States
All US orders are sent by DHL.
Shipping costs
Standard shipping is a flat rate of US$19, uses local postal services and takes about 10–15 to deliver. 
Express shipping is a flat rate of US$39 and can be tracked fully. We help with all related shipping issues and we look after the parcel from the beginning to the end.
Duties and taxes are not included in the shipping price and will vary from country to country.

All deliveries to the United States are subject to excise and import duties.
Please check the details and amount of any applicable duties with your local authorities.
Shipping time
We usually ship jewelry which we have in stock within 2 working days from the time the payment for the order has been received in our account.  
We usually finalize production of made to order jewelry within 3 weeks of receiving the order. Via standard shipping it is then delivered within 10-15 working days or within 5-7 days by express shipping. For custom made rings in non-standard ladies sizes and rings with engravings, the production timeframes are longer, generally by 1 week.
If you would like to have the jewelry ready by a specific day, let us know in a note at the end of the order. Our sales department will contact you after you make your order with further information.
International shipping 
Standard shipping
Express shipping
Duties and taxes are only included in deliveries to EU countries (outside the EU, any applicable duties and taxes are not included in the price).

The prices above are valid for mainland countries. For shipping to any island country, please check the price of shipping with us prior to making a purchase.
If you are interested in having jewelry shipped to a country which we don't normally deliver to, please get in touch with us.
Payment methods
You can pay for your purchase through our secure online payment gateway or PayPal. Where applicable, bank transfer is also available upon request.
Bank transfer
You will receive an invoice along with payment information after you place your order. The payment should be sent to our account within 5 days from the time the order is placed. Please state your order number as the variable symbol in the payment.
Card Payment Online
You can easily pay by card online through our secure payment gateway when making your order. Card payment is free of charge.
Paypal
It is possible to also pay by PayPal to info@klenota.com. This option is free of charge.
We would like to advise you that according to Act No. 112/2016 Coll., regarding the registration of sales, we are obliged to issue you with a receipt. At the same time, we are required to register payments received by us with the tax administrator online; in the event of a technical outage, within 48 hours at the latest.
---
Packaging
We package all of our jewelry securely. Your order will come packaged ready to gift in a jewelry box. The package also includes a certificate stating detailed information about the jewelry.