We believe that jewelry - from the most precious to the most casual - is meant to be worn, not just locked in a safe. Some scratches and dings might happen, perhaps even some tarnishing might occur - and that's okay. It's a sign that your beautiful jewels are a part of your life.
There are many ways to keep your jewelry as pristine as the day it was made. We recommend that you take it off if you are swimming, gardening, playing contact sports, doing serious kitchen work, using cosmetics or potentially abrasive substances and moving heavy objects. However, taking your jewelry off is not always necessary. The benefit of putting on and taking off your jewelry depends a lot on your lifestyle, your aesthetic preferences, and whether you are prone to losing things (regularly taking jewelry off unfortunately seems to be the biggest culprit in cases of lost jewels).
Most of our jewelry requires very little care - just wear and enjoy. That said, here are some tips on keeping your jewelry flawless:
Gold (with or without gemstones)
Cleaning gold jewelry is simple: mix a small amount of mild dish detergent or hand wash with warm water in a bowl. Put the jewelry into the bowl and let it sit for a few minutes. Use a soft toothbrush (ideally a baby toothbrush) to gently scrub the jewelry. Remove the item from the soapy water, rinse it and dry it thoroughly with a soft polishing cloth.  
You can also use a special polishing cloth to give your jewelry an extra shine and to remove any tarnish. Another option is to bring your jewelry to a professional and have it cleaned in an ultrasonic cleanser.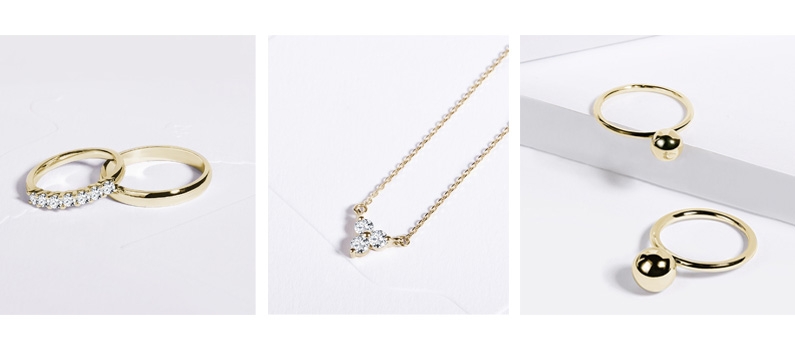 Silver
Silver tarnishes fairly quickly when it comes into contact with oxygen or sulfur. Fortunately, the best measure to prevent this is to wear your silver jewelry often. The oils in your skin can help to prevent tarnish (this result varies depending on your own body chemistry).
If your silver jewelry is tarnished, the best way to clean it is with a jewelry polishing cloth. There are also many useful home methods for jewelry silver. Just remember that silver is very soft, so, when polishing, always use something like a very soft baby toothbrush to avoid scratching. It is also possible to bring back your silver jewelry's brilliant shine by rhodium flashing.
When storing your silver jewelry, use an airtight plastic bag and, if you can, add in a piece of chalk or silica gel (the little packets that come with new shoes). This way you can prevent tarnish when you are not wearing your silver.
Pearls
Despite being rather sensitive beauties, pearls love to be worn and shown to the world. They don't like to be stored away and their intrinsic luster and glow improves most beautifully when worn regularly.
However, pearls do need specific care in order to last many lifetimes. Pearl experts always say: put them on last and take them off first. Pearls are very vulnerable to the chemicals found in cosmetics, hairspray and perfume, so do all of your primping before you put your pearls on. Pearl jewelry is sensitive to chlorine, too - do not take them to swimming pools, hot tubs or even regular showers.
Pearls should only be cleaned with a soft cloth moistened with water. Pearl necklaces and bracelets require a changeover every once in a while to keep them looking beautiful (how often the changeover is needed depends on how often you wear your pearls, but we recommend getting the changeover done every few years).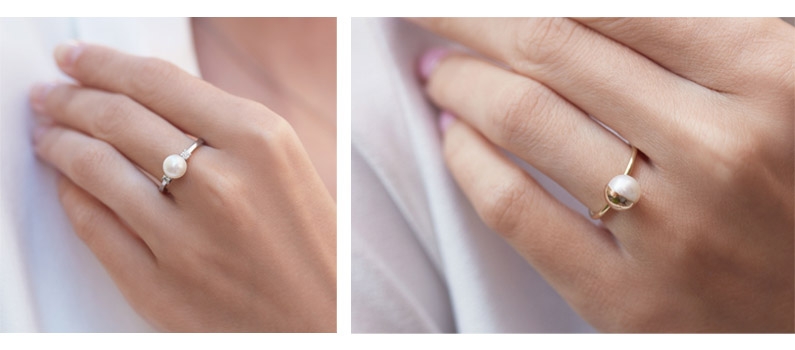 Storing
Store any jewelry you are not currently wearing at room temperature in a dark dry place. Keep in mind that pearls prefer some humidity - they also need to "breathe", so avoid closing them up in sealed jewelry boxes. Store jewelry separately to avoid scratching.