Contact Us
Phone number: +420 603 219 313 (Mon–Fri 8.30 a.m. – 4.30 p.m.)
Email: info@klenota.com
Marketing: marketing@klenota.com
We would like to remind you that our jewelry studio will be closed on the upcoming Czech public holidays of 28 October and 17 November. Orders will be shipped on the following working day.
For exchange, returns, services and warranty claims in U.S., please use this address:
KLENOTA Company
444 Alaska Avenue
Suite #AZL538
Torrance, CA 90503
USA
---
Feel free to contact us by phone or email - we will be happy to answer any questions you have regarding our jewellery, shopping, custom manufacturing, services and possible warranty claims. In the case of a request for custom production, we ask that you give us as much information as possible, ideally accompanied by photographs; for email requests for custom orders, please expect a longer response time (maximum 48 hours – not including weekends).
All KLENOTA jewellery are crafted and shipped from our Prague atelier.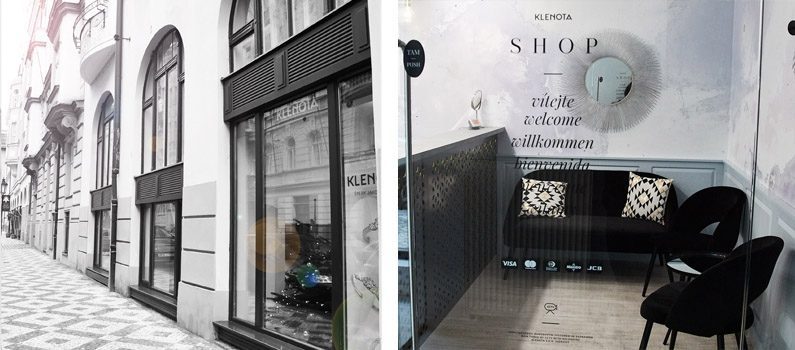 ---
Invoice data:
KLENOTA s.r.o.
Bílkova 855/19
110 00 Prague 1
Czech Republic
Business ID: 26286505
Tax ID: CZ26286505 (VAT payer)
IBAN: CZ9220100000002100869829
BIC: FIOBCZPPXXX
Bank account name: KLENOTA s.r.o.
Bank: Fio banka, a.s., V Celnici 1028/10, 117 21 Prague 1
Contact form