Contact Us
Phone number: +420 603 219 313 (Mon–Fri 8.30 a.m. – 4.30 p.m.)
Email: info@klenota.com
Marketing: marketing@klenota.com
---
For exchanges, returns, services and warranty claims in the U.S., please use this address:
KLENOTA Company
444 Alaska Avenue
Suite #AZL538
Torrance, CA 90503
USA
---
Feel free to contact us by phone or email – we will be happy to answer any questions you have regarding our jewelry, shopping, custom manufacturing, services and possible warranty claims. In the case of a request for custom production, we ask that you give us as much information as possible, ideally accompanied by photographs; for email requests for custom orders, please expect a longer response time (maximum 48 hours – not including weekends).
All KLENOTA jewelry is crafted at and shipped from our Prague atelier.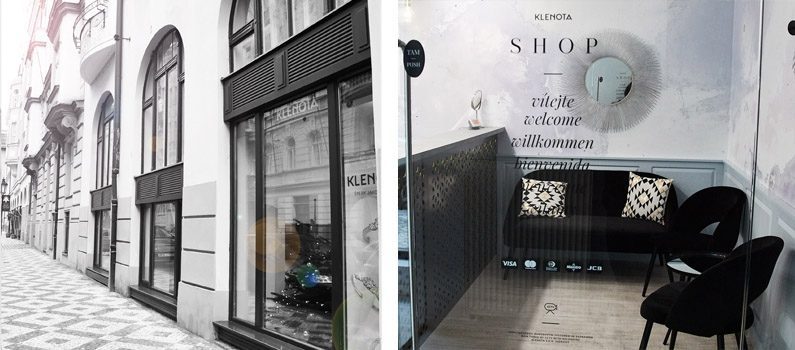 ---
Invoice data:
KLENOTA s.r.o.
Bílkova 855/19
110 00 Prague 1
Czech Republic
Business ID: 26286505
Tax ID: CZ26286505 (VAT payer)
IBAN: CZ9220100000002100869829
BIC: FIOBCZPPXXX
Bank account name: KLENOTA s.r.o.
Bank: Fio banka, a.s., V Celnici 1028/10, 117 21 Prague 1
Contact form