Creating an exceptional engagement ring is the pinnacle of jewelry craftsmanship. Usually engagement rings are set with the most expensive stones and the design must meet many requirements. One of the most important of these is the ability to stun the bride-to-be at first sight by its beauty. At KLENOTA we constantly strive to improve, which is why we expand our range of engagement rings with new timeless pieces every year. Take a look then at which rings have been given their chance to shine this year.
Diamond engagement rings are what men still prefer when they are looking for an exclusive piece of jewelry to propose to their partner with. We traditionally associate engagement rings with the idea of a gold band with a single, prominent diamond.
However, even the classics can take on many different forms with the help of small details which complete the overall look and style of the jewelry. An example of this is an engagement ring that features a tiny heart-shaped diamond. The overall look takes on a touch of romance without losing its timelessness.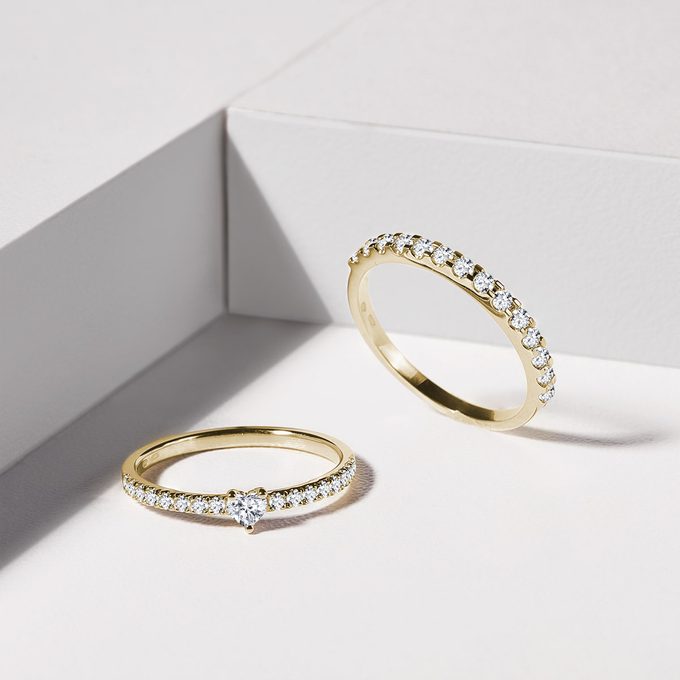 Designs which are very popular have one larger diamond in the center which is complemented by small diamonds on the band of the ring.
Engagement rings with color gemstones such as tourmalines or fancy diamonds can on the other hand be an unusual alternative. From this category, we definitely need to mention our new ring design with a central champagne diamond which is inspired by nature.
For those who desire true luxury, we have created engagement rings with an extraordinary diamond sparkle. The rings are dominated by a central diamond in a round cut weighing 0.35 ct. They also have an original looking double band which creates a slightly heavier and more imposing impression.
Handcrafted in the heart of Prague
We know how important engagement rings are, which is why we give them our utmost care and attention. They are created in our jewelry studio in the historic center of Old Prague in the hands of experienced goldsmiths using a variety of techniques and processes. We place an emphasis on ensuring that modern technology and traditional craftsmanship complement each other and work in harmony to bring each piece of jewelry to perfection.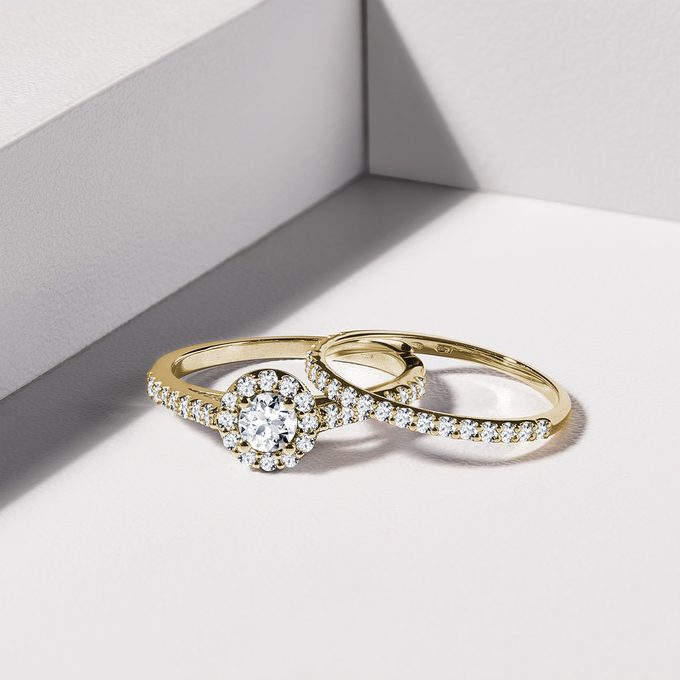 On request, all of our jewelry can be made in classic yellow, white or rose gold. For inspiration on how to combine an engagement ring with a wedding ring, have a look at our category of matching sets. Take a closer look too at our latest engagement rings in the product gallery below.