There are a variety of occasions when you can gift jewelry - birthday, Christmas, Valentine's Day or just because. Giving jewelry as a gift is a romantic way to show your loved one that she is important to you. If you choose the gift carefully, it is also a very personal gift. Does she love green? An emerald or olivine will be a safe bet. Does she like everything that glitters? Then diamonds are the clear choice. Does she love minimalism? Choose a piece of jewelry that will reflect her personality. 
Here are some suggestions which will point you in the right direction.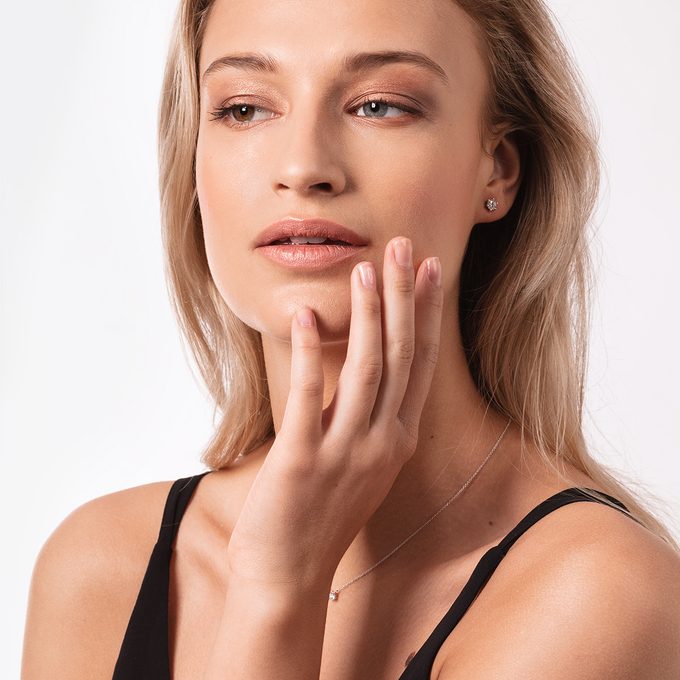 Morganite as a symbol of love
Romantic and tender. If your relationship is exactly like that, then jewelry with morganite in it will symbolize it well. This clear gemstone in a delicate salmon color is one which many women would secretly like. In combination with rose gold, it makes the natural color of the skin stand out and it enhances the beauty of its wearer.
Other gemstones which are also suitable for expressing those feelings are rubies ​​or pink sapphires.
If your heart beats just for her…
A heart symbol will say it for you. The heart has held the position of the most popular jewelry symbol for many centuries. It serves as a clear declaration of love so it is an ideal gift especially if your relationship is in its beginnings. A classic choice would be a chain with a heart pendant, but you will also find rings and stud earrings in our collection. And our specialty is gemstones cut into a heart shape.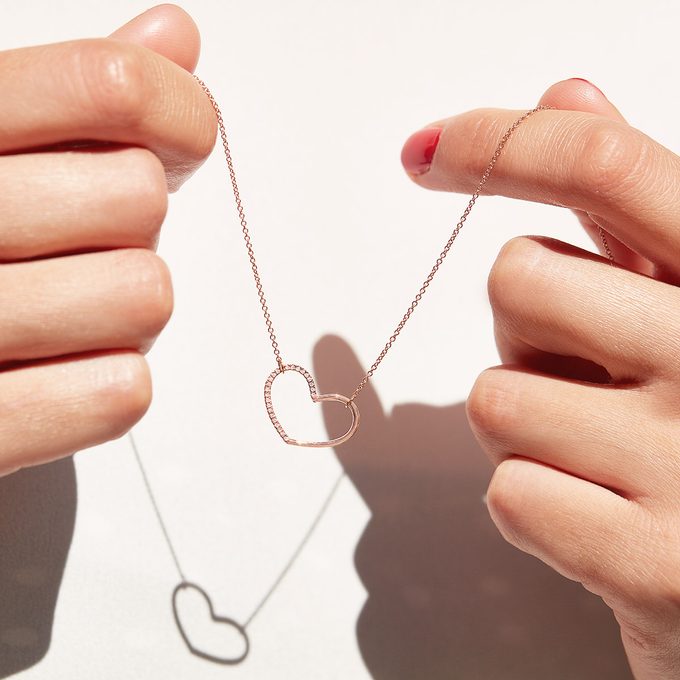 A diamond bracelet
Can't tear yourself away from her? If you give her a bracelet, it will remind her of you at least symbolically whenever she looks at her wrist. A popular type of bracelet is one with a delicate chain decorated with diamonds. It can be easily combined and mixed with other jewelry and is the type of accessory that a woman won't want to take off once she has it on.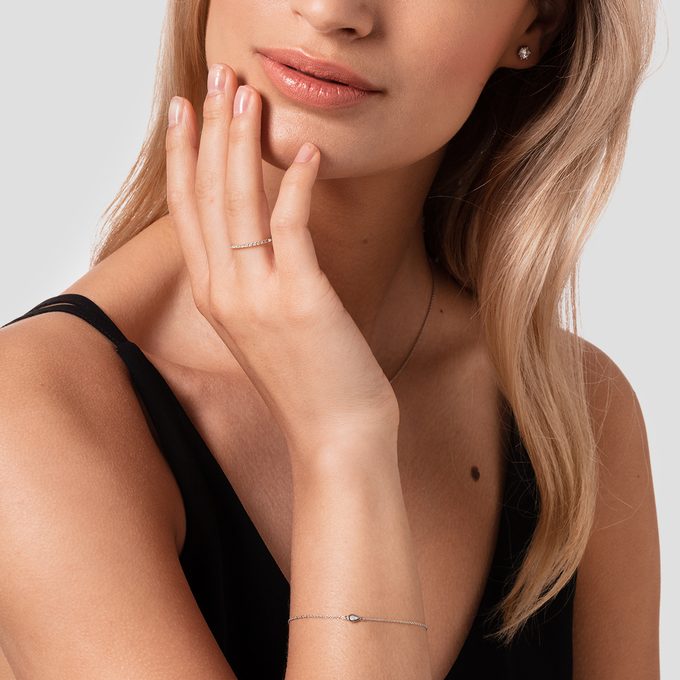 Getting engaged? Be prepared
Maybe you're getting ready to take that big step in your life. You don't need to plan any big display. A great strategy to ask her to marry you is to wait for the right mood and then surprise her. But you mustn't forget something - the engagement ring. You will be able to view various ring designs and consult with experts all in our jewelry studio.