Valentine's Day, the most romantic day of the year, is a great opportunity to show the one we love how much we value them. And a gift in the form of jewelry is just perfect for that. Unlike a bunch of flowers or a box of chocolates, it will last much longer, and if we choose the right one, it can speak volumes about us. Here are some tips for jewelry which is filled with the symbolism of love and at the same time, will perfectly complement the style of the recipient.
Pink - the color of love and tenderness
Rose gold is not only stylish, but also beautiful and becoming and is ideal as a gift on a day that celebrates love. It looks beautiful when combined with diamonds, but also with other color gemstones. We also recommend rose gold with pearls as a combination.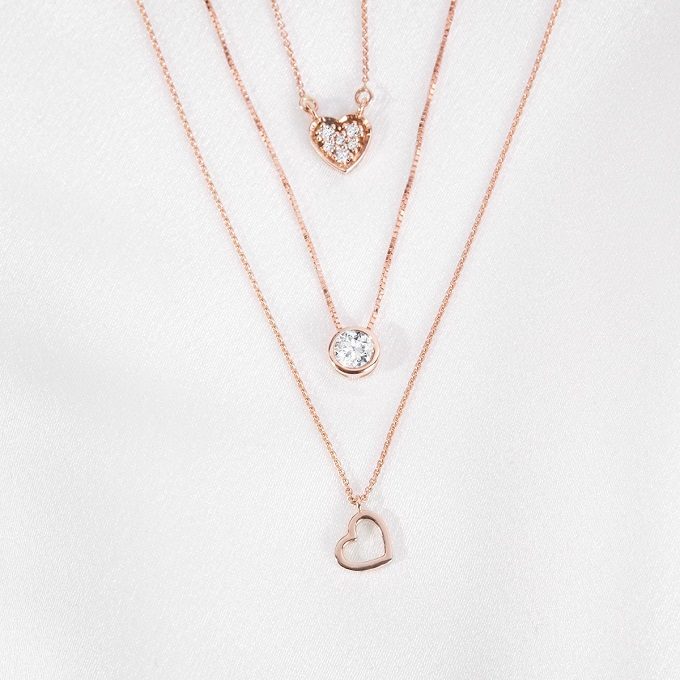 A sincere and open heart
If you are selecting something for a lover of gemstones and at the same time you would like your choice to express your feelings, choose a piece with a heart-shaped stone. For instance, a ring with a color gemstone complemented by sparkling, brilliant cut diamonds.
Gentle morganite
Gentle and reassuring, this is exactly what morganite is, a light pink gemstone that will please any romantic soul. Apparently it even has the ability to invoke and maintain love. It was discovered relatively recently and so it still retains a touch of the exceptional and rare about it - morganite jewelry is simply something that not everyone has. It creates a harmonious combination that goes well with the color of skin and enhances femininity when it is matched with rose gold. For that perfect impression, choose a combination of earrings and a necklace.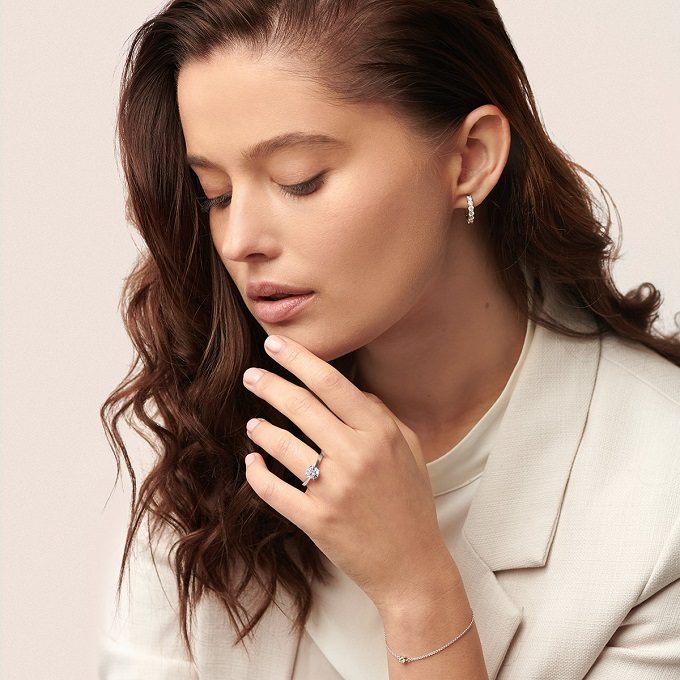 Even minimalist jewelry speaks volumes
Anyone who espouses an uncomplicated style and unpretentious accessories would agree that less is more. Minimalist jewelry in the shape of a heart will remind your loved one of your love every day, making it an ideal Valentine's gift. What's more, the recipient can boldly wear her new treasure together with her other favourite jewelry. Whether you choose a heart-shaped pendant with a diamond in a brilliant cut or simple gold hoop earrings, you won't go wrong.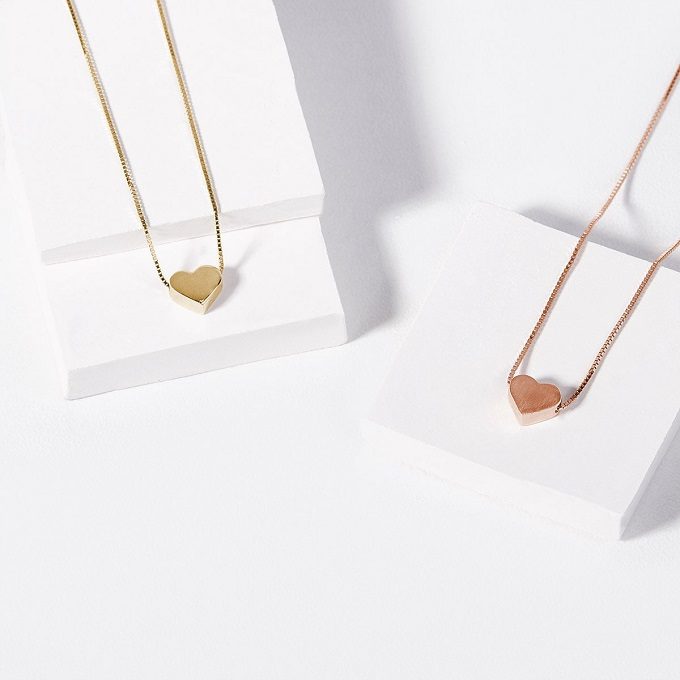 Passionate ruby - a touch of luxury
Don't be afraid to reach for something really special on Valentine's Day, such as a jewel with a red ruby ​​– which is considered the most precious gemstone ever right after the diamond. Its striking red color will bewitch at first sight. It symbolizes love, especially of the passionate and fiery kind. At the same time, the ruby ​​has always been considered a powerful protective stone which was worn right at the heart for good luck.
A Valentine's engagement
Valentine's Day is the perfect moment to propose and an engagement ring with a solitaire brilliant cut diamond is still the clear number one choice. Increasingly however, other less well known gemstones such as the rare pink diamond, aquamarine or the already mentioned morganite are also coming to the fore.