Tanzanite is a relatively new gemstone which has become very popular in jewelry since it was discovered in 1967. Its mesmerizing color which ranges from royal blue to a vivid purple has made people fall in love with it.
Have you ever thought about giving tanzanite jewelry to someone as a gift? A ring is an excellent choice and we'll show you what occasions it's perfect for. But first, let's find out some basics about this gemstone.
What you need to know about Tanzanites
As the name suggests, they come from Tanzania and the only deposit in the world is located near Mount Kilimanjaro. Just recently, a local miner called Saniniu Laizer made history when he found two of the biggest tanzanites in the world weighing 20.3 and 12.8 lbs. He went on to sell them for $3.4 million. As a point of reference, the largest known tanzanite up until his discovery weighed 7.3 lbs.
Tanzanite, a type of mineral Zoisite is naturally brown, but its color changes when it is heated. And pleochroism, the quality which makes gemstones appear a different color when you view them from various angles, makes the stone even more attractive. In jewelry making, the truly exceptional trillion cut is therefore a popular cut for tanzanites as it shows off its features the best.
So what occasions are tanzanite rings perfect for as gifts?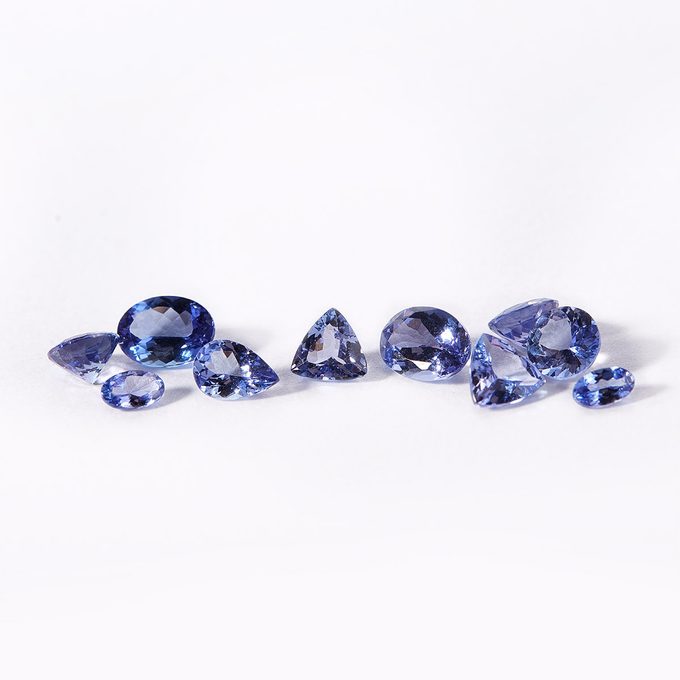 Engagement
Color gemstones remain a hot trend when it comes to engagement rings and they may even go on to become a must have in our jewelry boxes. The advantage of a tanzanite engagement ring is that it can be combined with different colors of metals due to the gemstone's various color shades. And since this stone is said to bring agreement and harmony into a person's life, it will certainly come in handy for future married life.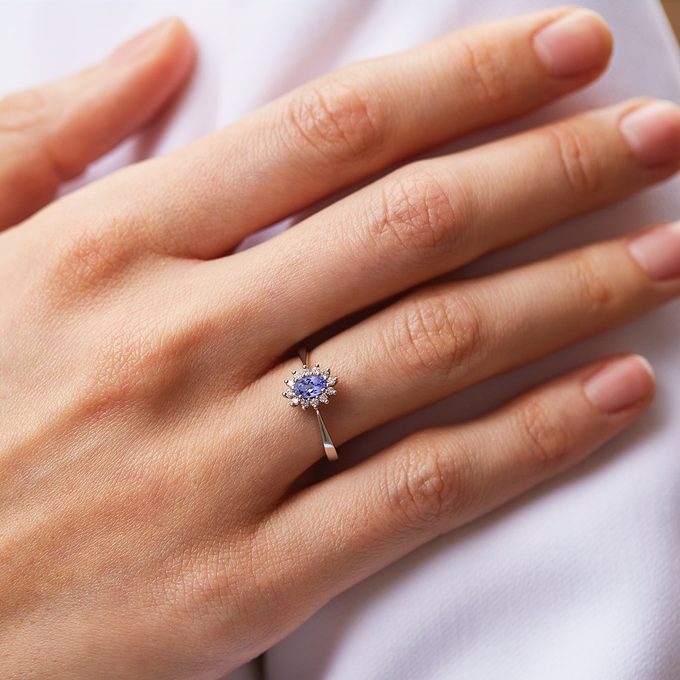 24th Wedding anniversary
Jewelry is often a traditional gift for wedding anniversaries. But a 24th wedding anniversary calls for something truly gorgeous like a tanzanite diamond ring since tanzanites are traditionally the stone associated with this anniversary year. As they are also said to build respect and help in times of hardship, they are sure to make a wonderful surprise.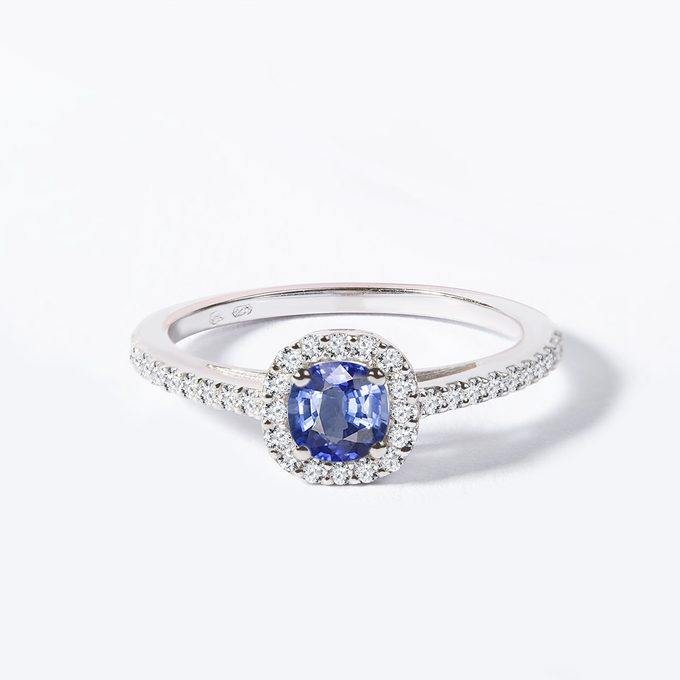 The birth of a child
The arrival of a new family member is an amazing moment worth celebrating. The new mom should also be rewarded for everything that she's just gone through. So, why choose a ring with a tanzanite? This gem is thought to inspire generosity which is particularly important for new mommies. 
Mother's Day
Another occasion which is great for a ring with a blue gemstone is Mother's Day. Mothers sometimes have a hard time with their children and this is when the stone may help since it apparently also relieves stress. 

December birthdays
Tanzanite jewelry will hit the spot as a birthday present for anyone born in December since it's designated as the birthstone for the months of December. Artistic and visionary people in particular might also be fond of it since it is supposed to boost creativity.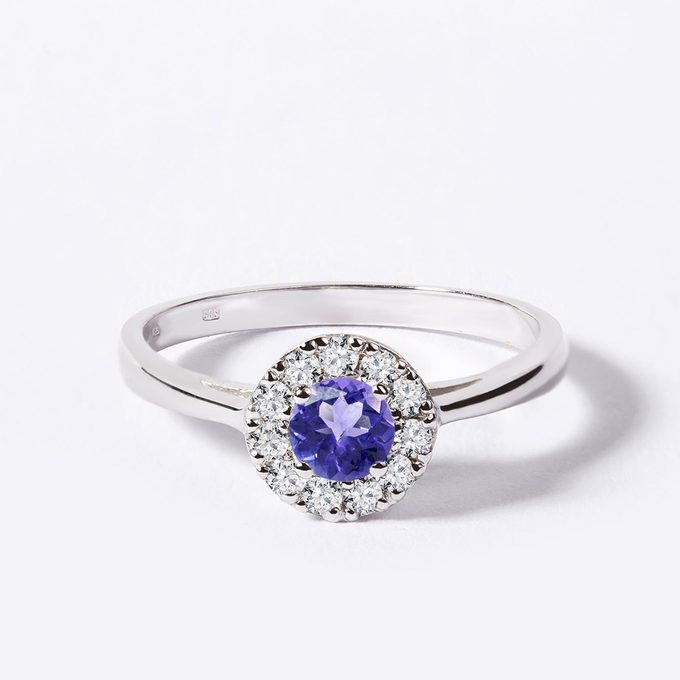 So here are just a few examples of those occasions when tanzanite rings make perfect gifts. But just in case you know of any ladies who aren't such fans of rings, tanzanite earrings or tanzanite necklaces are also stunning and make attractive gifts. Have this gemstone's qualities given you any other ideas for gifts?
In any case, whatever you end up choosing, if it's jewelry, then the beautiful gemstone tanzanite should be front of mind when you make your choice.