Wanting to look pretty and to decorate themselves is often something which little girls like to do from an early age. What's more, quality jewelry is not only decorative, but due to its long lasting nature, it serves as a memory of childhood even after many years have passed. This is why here at the Klenota jewelry studio, we have decided to create a collection for children full of charming designs. And who knows, perhaps some of these children's jewelry pieces will eventually be passed down in families from generation to generation for a long time to come.
Gold jewelry is long lasting
In our newly expanded collection, you will be able to choose different types of jewelry for your little princesses in all gold colours. For example, there are classic earrings made of yellow gold for those that are more traditionally minded and chains with pendants made of white gold as well as jewelry with diamonds in rose gold for all little ladies. And why is gold one of the most suitable materials for children's jewelry? Because of its properties - it is hypoallergenic, it withstands daily wear and it needs only minimal care.
Favorite animals
What child isn't fascinated by animals. If your little one really likes butterflies, little birdies or ladybugs, you most probably have a potential theme from our collection already worked out. You will find ladybugs in the form of stud earrings, little birds which decorate earrings and chains and butterflies which also decorate bracelets.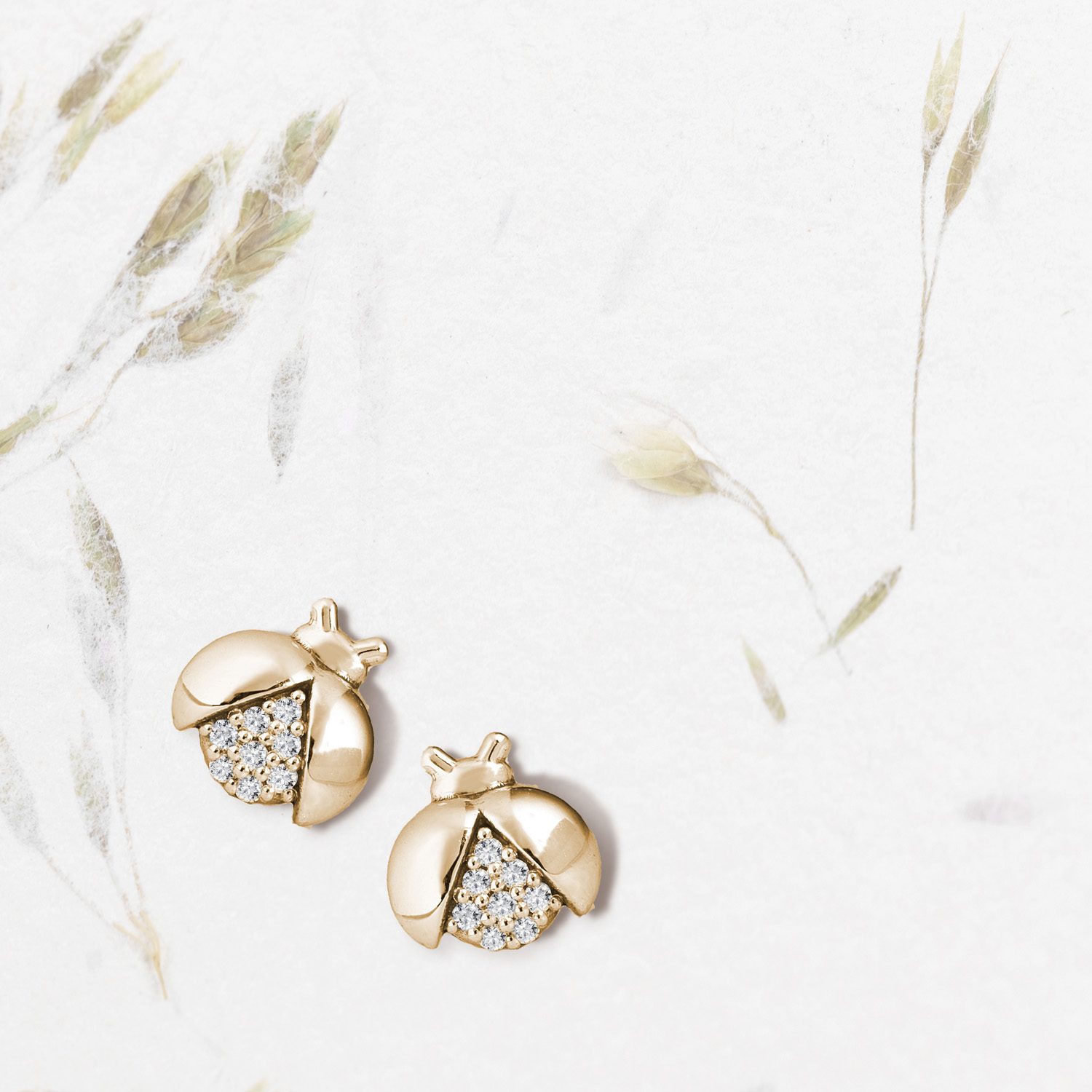 Inspired by nature
Animals aren't the only theme inspired by nature. For little girls, the collection also includes shamrocks. They stand out nicely in sets, as earrings and a chain with a pendant.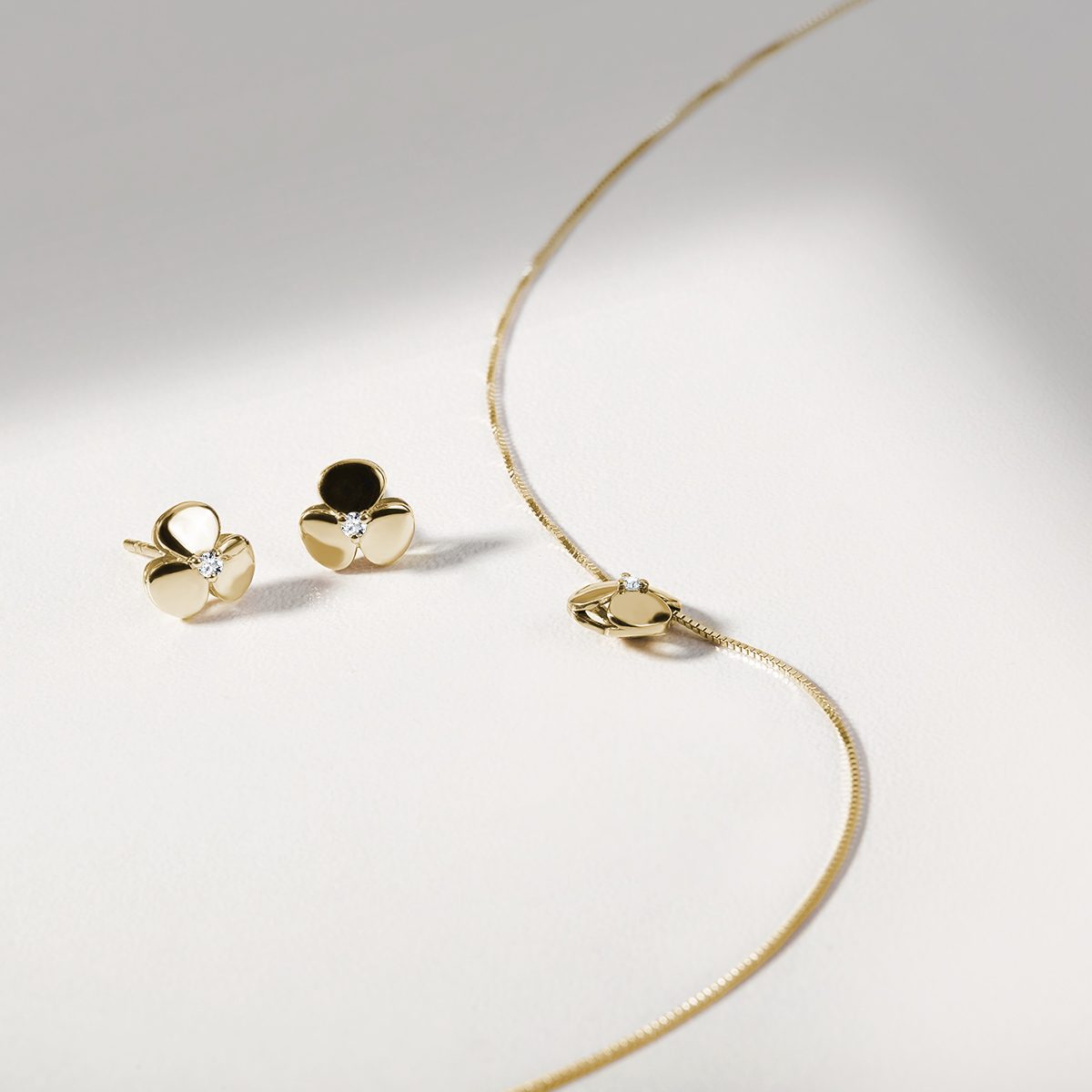 Delicate just like little girls
Designs with hearts and teardrops are especially delicate and are suitable for both very young girls as well as for older teenage girls. You will find teardrop designs on earrings and chains and hearts which also decorate bracelets.
When choosing, take into account the age and personality of the child
Like adults, children need their jewelry to match their lifestyle. For example, for the constantly on the go active little girl, stud earrings would be practical while little misses who already feel some responsibility for their jewelry will also be able to take care of a chain with a pendant or bracelet. So whatever the occasion which you need to choose children's jewelry for, there are many options in this collection.