We have a weakness for minimalist jewelry at Klenota. It is elegant and stylish at the same time. It attracts attention with its uniqueness, but it doesn't overshadow our personality. On the contrary, it stirs up a desire to be creative in us. And this is the reason we proudly present Bezel, a collection of jewelry for the self-assured, independent woman.
What is a bezel setting and why does it go so well with diamonds?
Clean smooth lines and timelessness are featured throughout the Bezel jewelry collection. And yellow, white and rose 14k gold as well as diamonds, all in a bezel setting (after which the collection is named), play a starring role.
A bezel or a lunette is a round metal collar that surrounds the stone all the way around. This is the most secure type of setting for gemstones and in this setting, the chance of the stone falling out can almost be ruled out. This setting is also suitable for gemstones which are softer such as morganites and aquamarines because it protects them from scratches. Bezel settings also bring with them a side effect that you probably won't mind - a diamond in this setting looks a little bit bigger than it really is.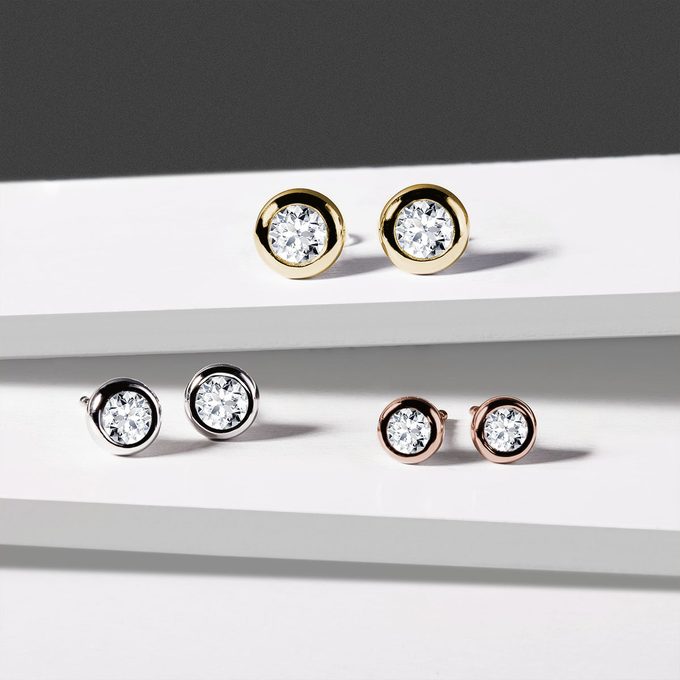 A traditional method in a modern concept
A bezel setting looks very modern, so you might be surprised to know that this was probably the first known method used to set stones into jewelry. It was also popular in the Art Deco period due to its ability to highlight clean lines. The magic of the setting lies in the fact that at first glance it is not evident how the stone has been set into the metal. You only see a diamond perfectly set into a metal frame.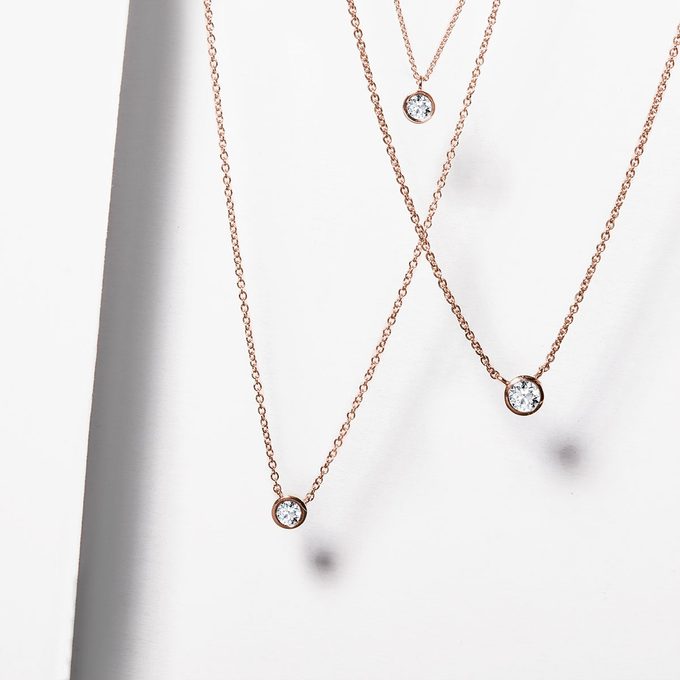 Enjoy layering
Bezel set rings are great as engagement rings but they also work well in combination with others as stackable rings. You can stack them together or casually wear them on more than one finger of the same hand. A specialty is an "open ring", which is also one of the latest trends.
Necklaces with bezel set diamonds can create an interesting layered effect. Mix them together or match them with another pendant, either a pearl or a medallion. Diamond stud earrings are also a must. And about these we could say with a clear conscience that every woman really does need a pair.
Minimalist jewelry looks great and is easily layered. You can combine pieces based on your mood, remove and add pieces as you wish and create your own individual style. You can look different every time, but always be perfectly styled.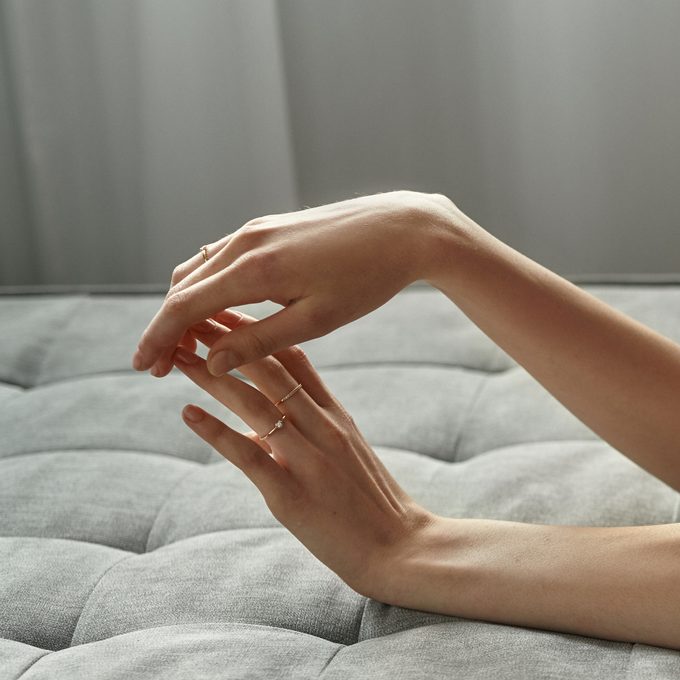 Bezel set engagement rings
Are you looking for an engagement ring and considering it not only for its aesthetic but also for its practical qualities? Then a bezel set ring will be the one. Its design is thoroughly timeless so there is no danger that it will ever go out of style. Its surface is smooth and does not protrude, so it will also be very comfortable to wear. What's more, due to the already mentioned secure setting, the precious diamond set in it will not be vulnerable due to daily wear, even if it finds itself on the ring finger of a passionate athlete.