Already thinking about Christmas presents? It certainly pays to shop in advance. You'll save yourself stress, you can be sure that everything will arrive on time and you can just enjoy the festive atmosphere before Christmas. Plus, some gifts take their time - like quality gold jewelry which has been handcrafted with love and attention down to the smallest detail.
At KLENOTA, we believe that jewelry is the best gift for a woman. It will accentuate her beauty and it will bring her happiness throughout her life. There are exceptions of course, but for many women jewelry is that dream gift they would like to find under the tree. This is often even the case for those women who won't say so out loud...
Every woman has her own unique taste and style so sometimes it's not easy to choose the right jewelry. That's why we've put together a few gift ideas that are guaranteed to please:
1. Christmas symbols
What if a piece of the magic of Christmas could be preserved in a piece of jewellery that your loved one can wear for a whole year? We've put together a selection of just such jewels with Christmas-themed symbols. Choose from star earrings, snowflake necklaces and many other stylish gifts.
2. A gemstone necklace
A gold chain decorated with a color gemstone pendant makes a great gift and not just for Christmas. There's no need to worry about picking the right size like with a ring and you can choose the gemstone based on the month of birth or a favorite color for example. Some of the most popular gemstones are dark blue sapphires, green emeralds and red rubies.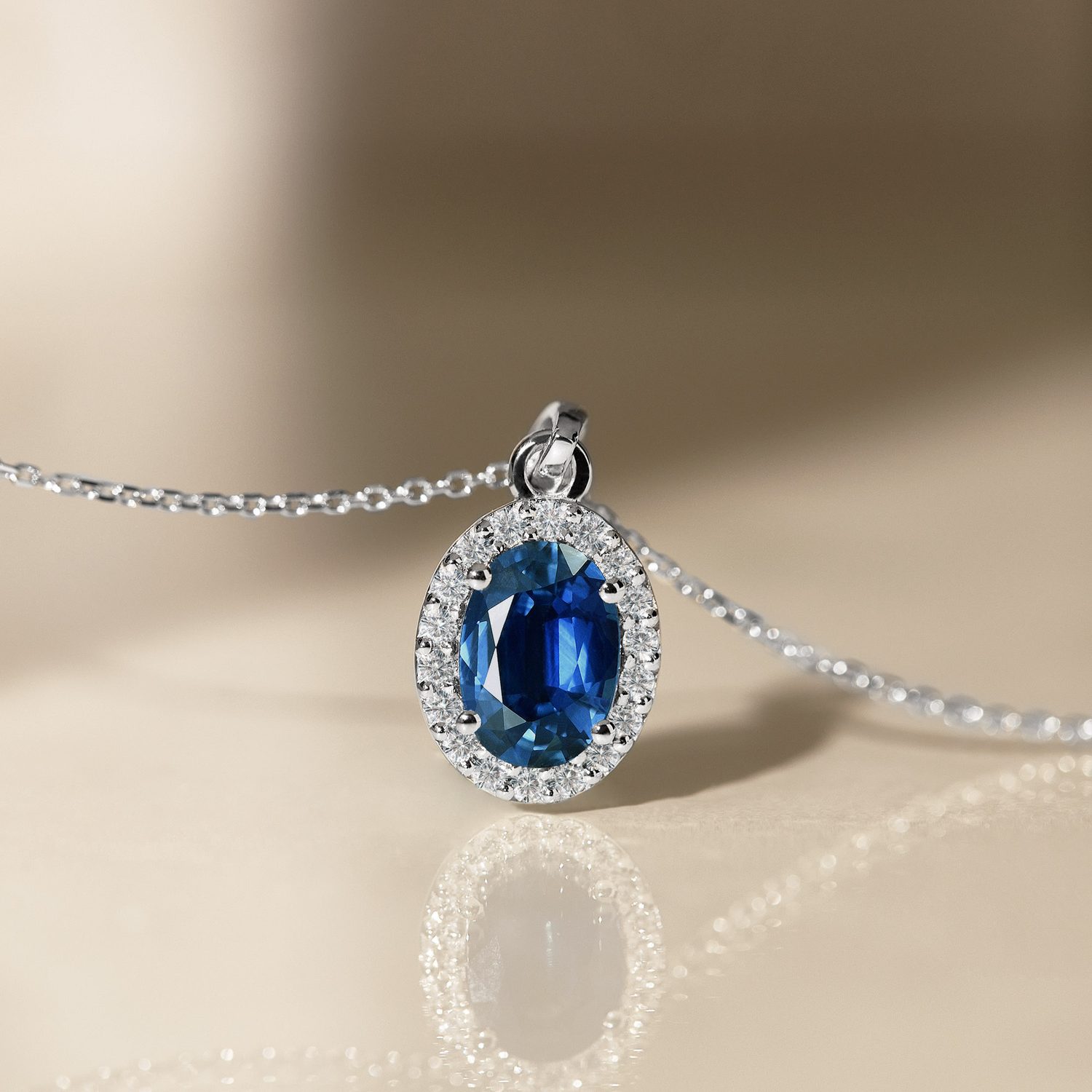 3. Diamond jewelry
A classic that's been tried and tested for generations. Diamonds impress at first sight with their sparkle and because of their hardness and durability, they can be worn every day without losing their beauty. If you are looking for a versatile, timeless accessory, choose diamond stud earrings and if you're tempted by something a bit more original then take a look at our jewelry with color diamonds such as the mysterious black diamonds.
4. The E-cut collection: an original piece of jewellery
If you want to surprise your wife or girlfriend with a truly unique piece of jewelry this Christmas then be inspired by our designer E-cut collection. In this collection you'll find minimalist but distinctive moissanite jewelry. If you're looking for a modern gift for a woman who follows the current trends then a piece of jewelry from the E-cut collection is just the thing.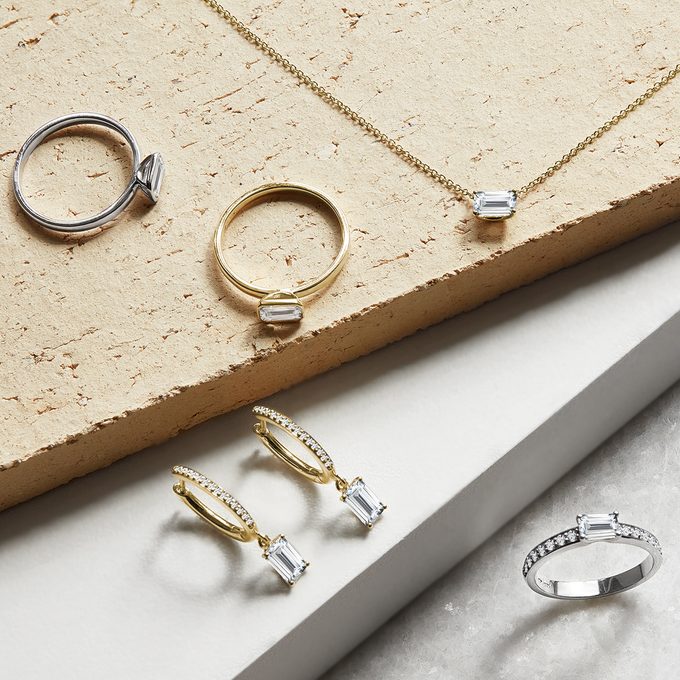 5. Natural pearls
Something beautiful straight from the depths of rivers or seas also makes a great Christmas present. Forget the myth that pearls are only suitable for older women. KLENOTA pearl jewelry impresses with its fresh, modern look. You could choose a subtle pendant or an original ring with a central pearl and white diamonds.
6. Luxury sets
Will this Christmas be something special for you and your loved ones and are you looking for a gift to match the uniqueness of the occasion? Then explore our matching sets, specifically put together by our designers. With these, you can be sure that the jewelry you choose will complement each other nicely.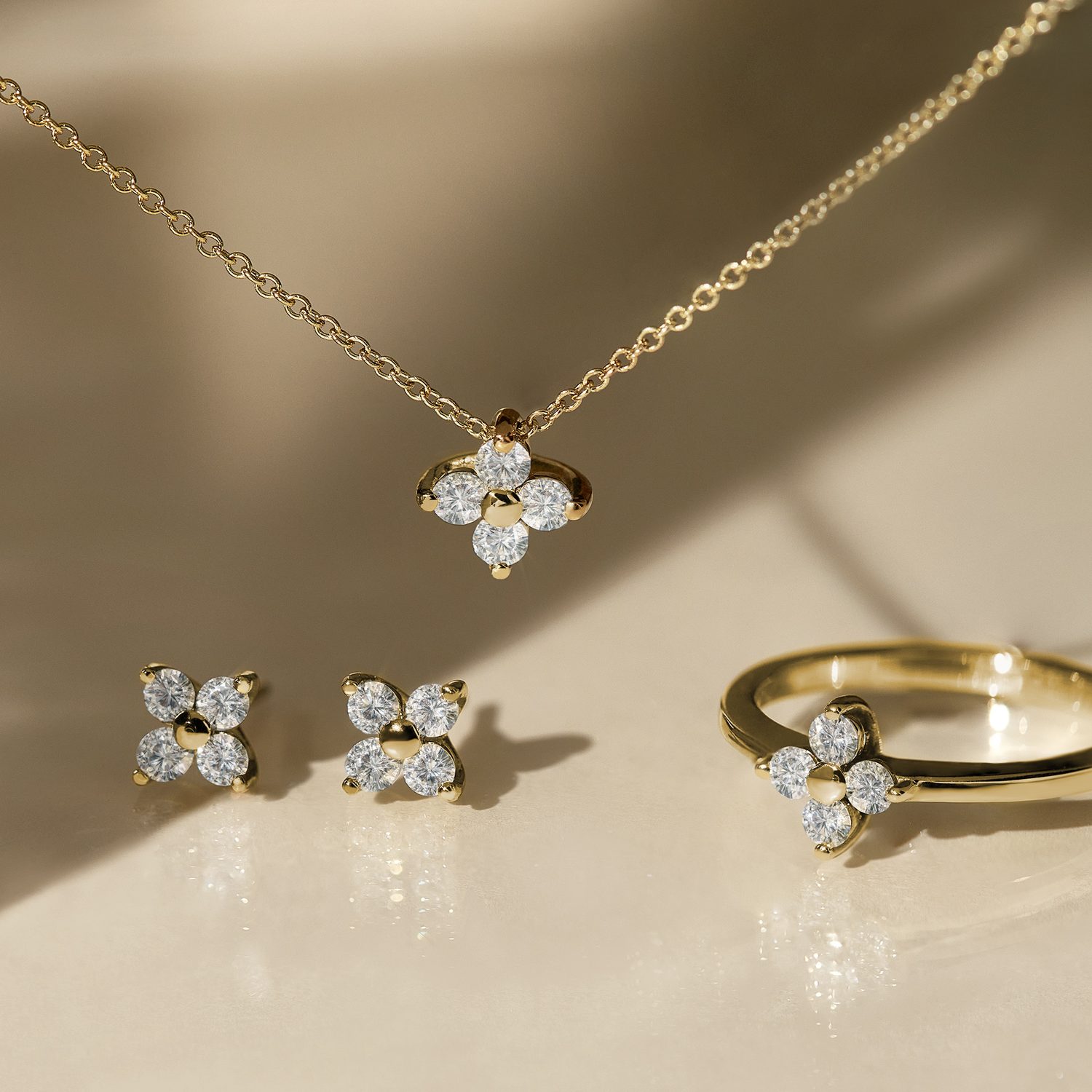 7. A heart necklace
What better way to express your feelings than with this age-old symbol of love. Necklaces with a heart are among the most popular designs in our collection, and not just for Christmas. This minimalist jewelry will make a great accessory for any occasion and will be a lovely reminder of your love. For the ultimate in romance, choose a version in rose gold.
8. Minimalist stud earrings
You'd be hard pressed to find a more versatile and timeless accessory than classic stud earrings. You could choose a completely minimalist design or a pretty theme such as stars or triangles.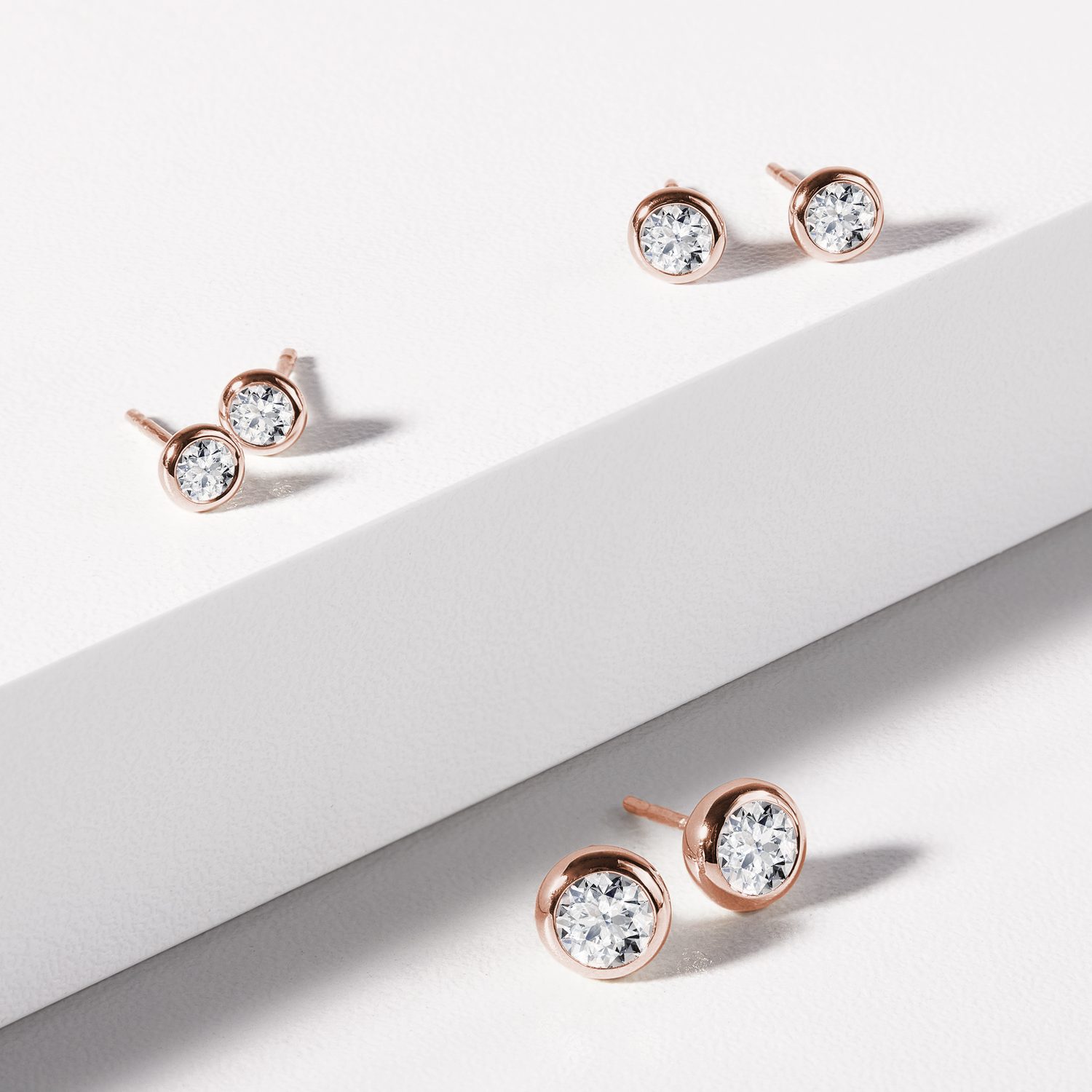 9. Gold hoop earrings
Gold hoops are immortal. Of course they occasionally go through a bigger peak in popularity, but they've basically never gone out of style - and probably never will. We recommend choosing earrings with a smaller diameter since these are more versatile and suit different face shapes.
10. A Christmas engagement
Christmas is one of the most popular occasions for marriage proposals. If you too are thinking that this year is the right time and the atmosphere of Christmas will add a unique charm to your engagement, then it's time to look around for a ring. An absolute classic of the last few decades is the diamond solitaire engagement ring in white gold.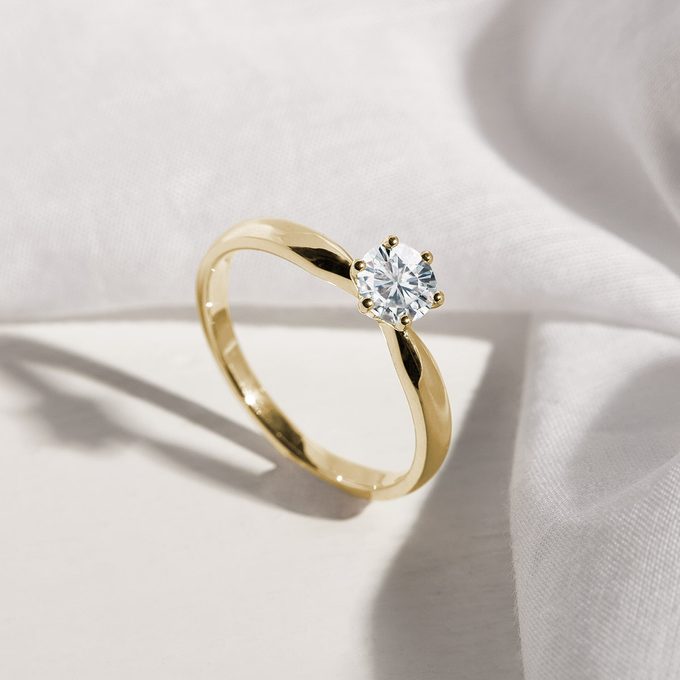 Christmas shopping at KLENOTA
If you have decided to buy a piece of jewelry for Christmas from our range, then we recommend ordering well in advance. We deliver made to order jewelry within 3 weeks. Handcrafted jewelry simply cannot be rushed. But if you have left the choice to the last minute then don't despair - we have a solution for you too. We have more than a thousand pieces of jewelry in stock ready to be shipped the next day.
With each piece of KLENOTA jewelry you will receive a Certificate of Authenticity and a designer gift box. As part of our service, you will also receive free lifetime jewelry cleaning. And if you're still hesitating, you can take comfort from our extended 100 day exchange and returns period for all pre-Christmas jewelry purchases.