Bracelets, rightfully, are some of the most popular jewelry. One of the reasons is that, contrary to earrings and necklaces, the person wearing the bracelet can enjoy looking at it, too. It doesn't matter if you are looking for a gift for someone close to you or you want to treat yourself with a beautiful and versatile accessory, it's worth it to give bracelets a chance. And remember, bracelets are perfect for stacking, so if you are hesitant as to which one to pick, you can combine several pieces on your wrist at one time!
The KLENOTA atelier offers jewelry made only from high-quality materials – which also applies to our women's bracelets. White, yellow, and rose gold, diamonds and other gemstones of various colors. And of course, freshwater and saltwater pearls that you can't miss either… Quality materials ensure that your perfect jewel will stay perfect for a really long time.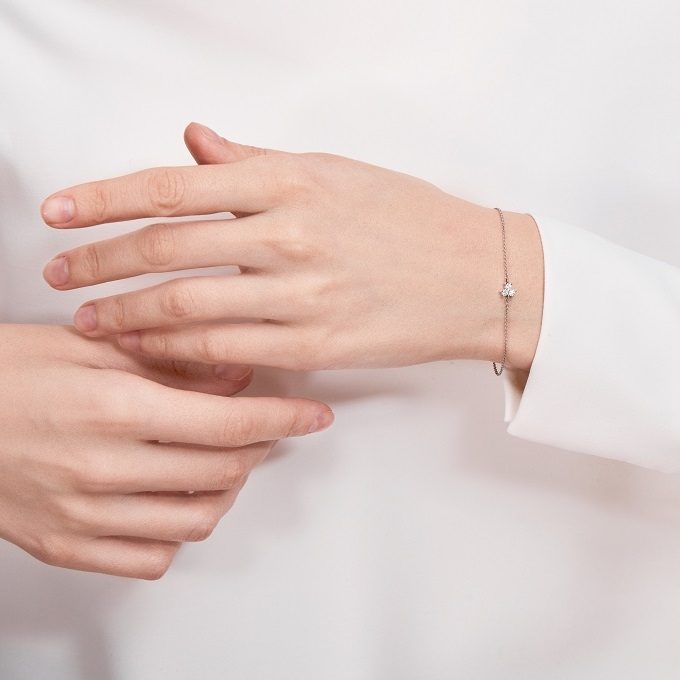 Bracelets are not all the same
Let's briefly summarize what types of bracelets you can choose from. In order to make it less complicated, we will categorize them very simply: into chain, hard, and pearl bracelets.
Chain bracelets look more subtle, and they will make the lovers of minimalism particularly happy. However, they need to be handled carefully so they don't break. On the contrary, hard bracelets catch one's eye with their chunkier look, and they are especially good for women who love bold accessories. Pearls are always a timeless classic. However, they also need special care.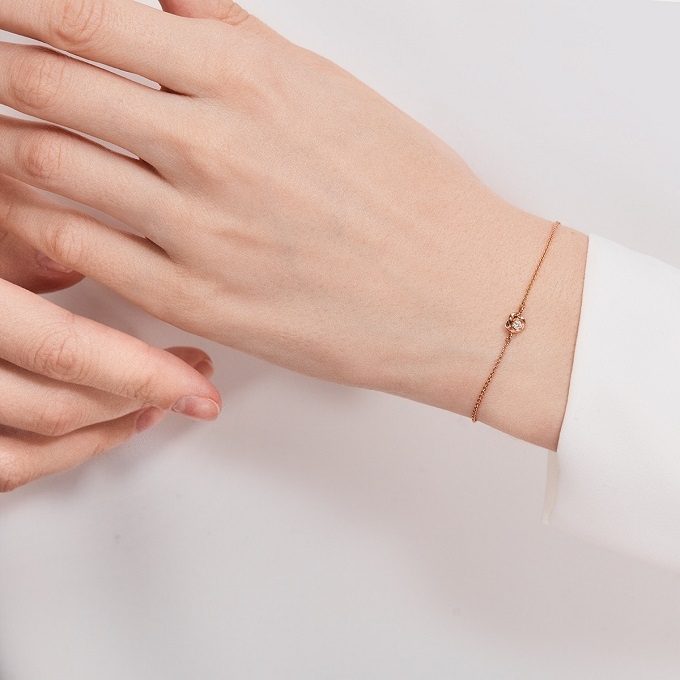 Have a look at our most popular bracelets
Get inspired with our selection of the best KLENOTA bracelets:
A chain bracelet with a colorful diamond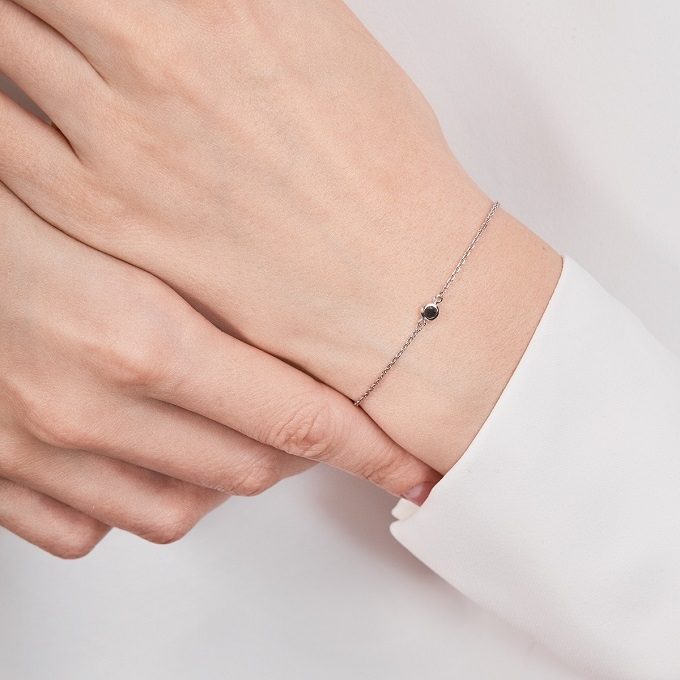 A bracelet with a simple cross charm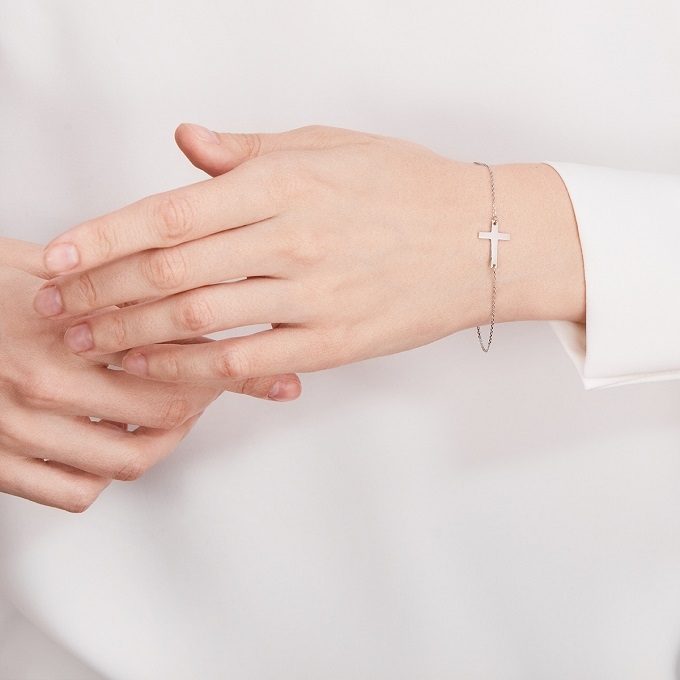 A cuff bracelet with a touch of playfulness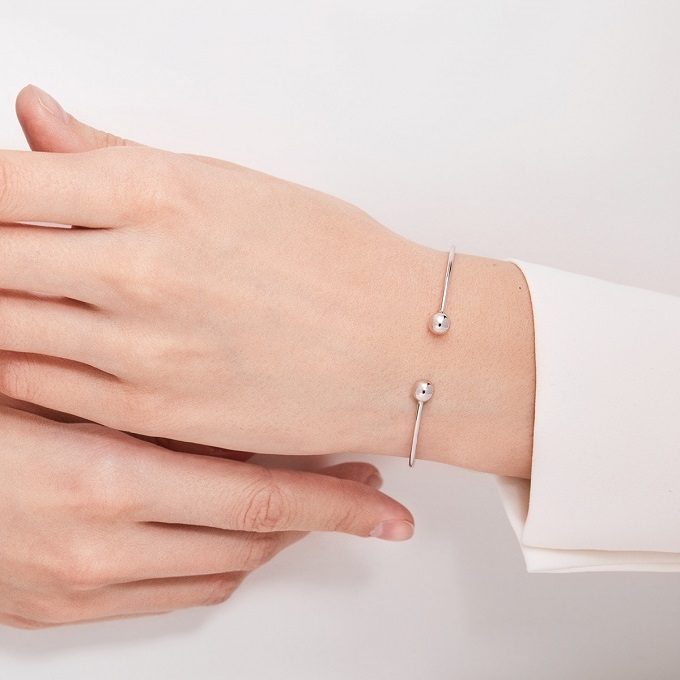 A chain bracelet with diamonds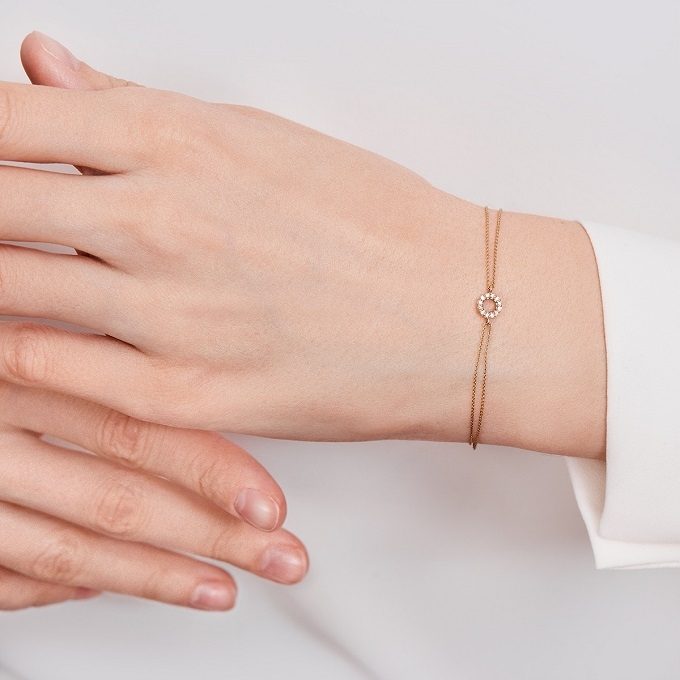 A bracelet with a white pearl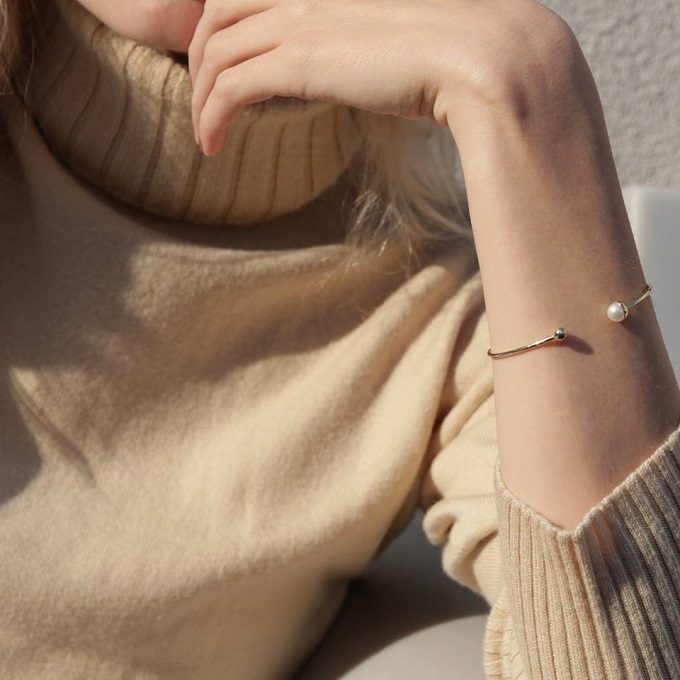 A bracelet with a chain-hard combo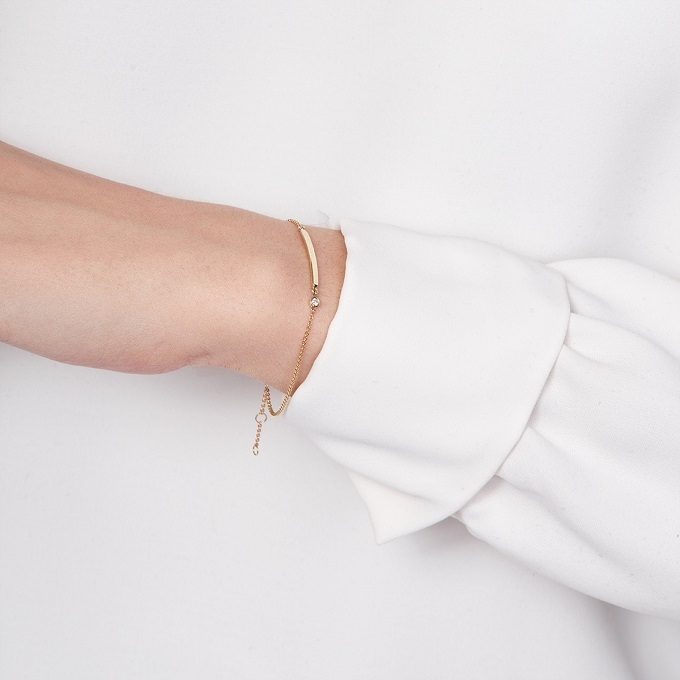 A bracelet with a colorful natural gemstone